As we know, WeChat wallet has been most popular mobile payment method around China. Even more and more foreigners also dowanload a WeChat app to take a try before they travel to china or do business with Chinese.
But because of foreigners WeChat wallet is not verified by Chinese ID and Chinese Bank, According to China fund policy. WeChat will limit foreigners payment if they don't have a Chinese id.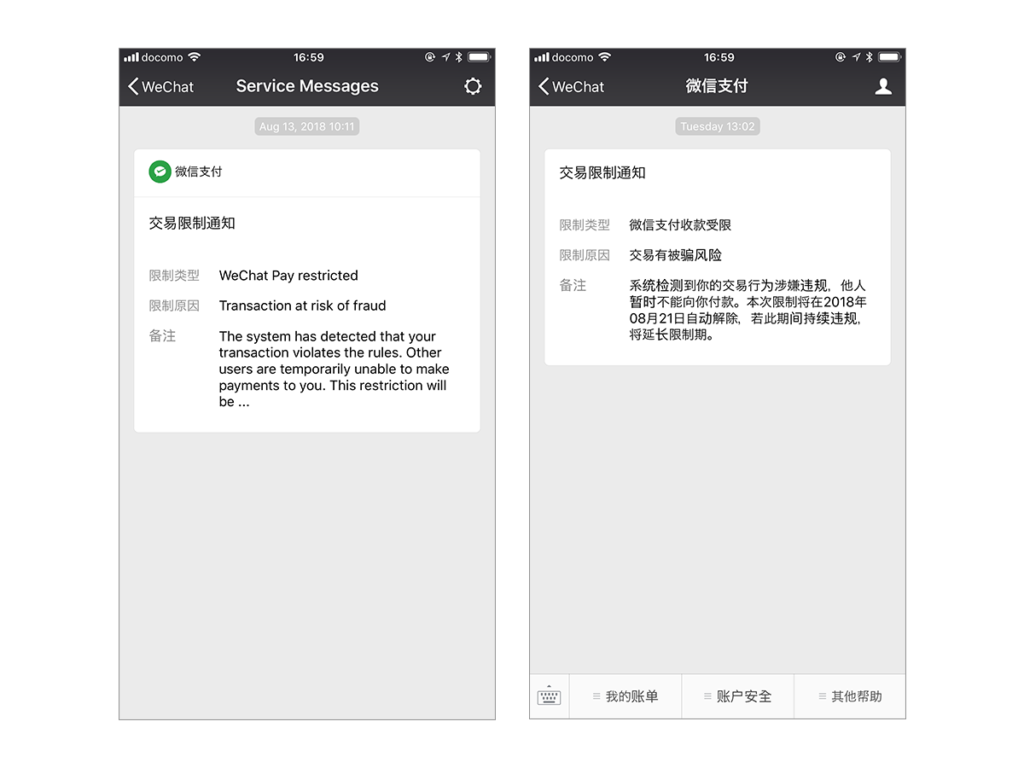 What you do will cause suspend by WeChat?
transfer money frequently
Login with VPN
Login in a different country which is not the frequency login area
without any friends in your WeChat contact
transfer a big amount money
transfer money to the same people frequently instantly you receive money.
Once your WeChat wallet was restricted ,  WeChat will unlock your payment until the date it shows u.
Remember it,  Keep less money in your wallet , generally I suggest no more than ¥1500, and when you need  WeChat money, Just Place an order at yayaka WeChat top up service. Transaction is better than transfer,  you may know the difference between transaction and transferring. if someone want to transfer big amount money. For example, wholesalers send money to Chinese sellers, suggest ask your seller create a link on taboo or 1688.com and ask yayaka pay for you.