Feel Free to Add our WeChat ID for Free Service.  YAYAKA WeChat ID: iwendy1996
We found that Many Foreigner outside of China Mainland can not use the Wechat wallet to Transfer money or Payment. Even when he want to add a Credit card to Wechat wallet to Verify it. It still Shows like following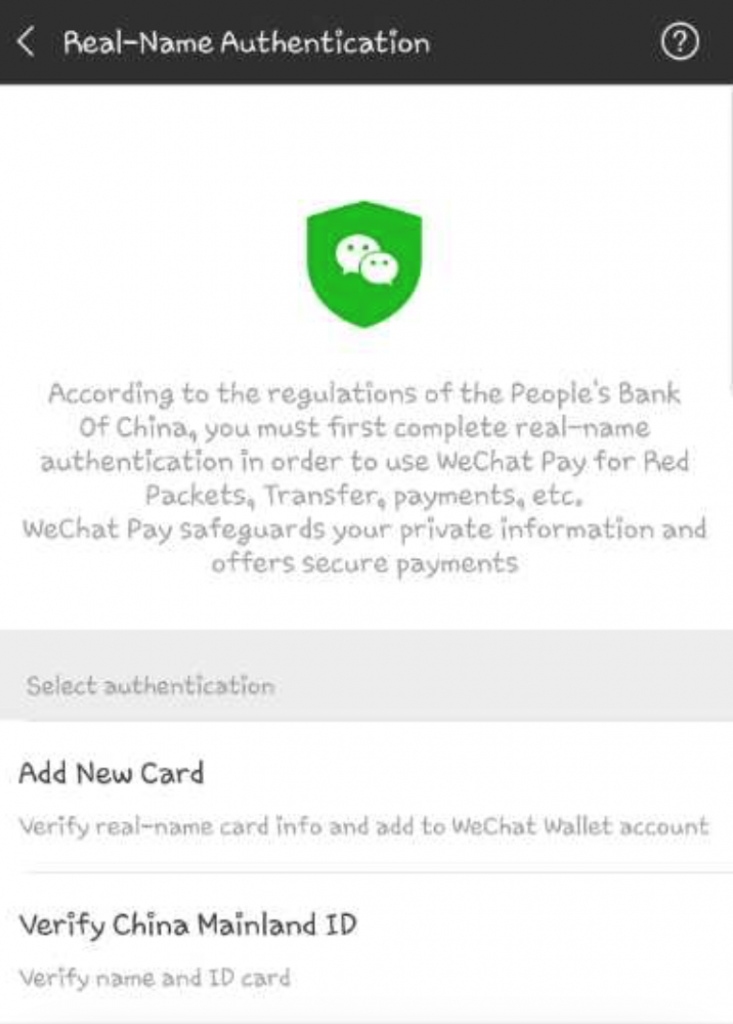 Frankly Speaking, you can only pay the services whichi are inside of Wechat wallet if you verify your wechat account via a Foreigner Credit Card. You still can not Transfer money, Open a Red Packet or Pay via wechat while you are on street or Food etc.
According to YAYAKA Observation , My Before 18th Feb,2019,  Actually All foreigners who verify with International Card successfully are available to Receive money via Receive money Qrcode though most can't receive Red packet or transfer. But after the new updated of WeChat Official since 18th Feb 2019 -22th Feb 2019,  there is no way for foreigners to Receive money if without a Chinese Bank Card
The Only way is Ask YAYAKA Service to Pay for You or You take a try to verify your Passport.  It is as popular as WeChat Payment in China. Most of sellers accept Alipay in China. So there is no worry you can't pay in china with a Alipay app. Here is the Verify tutorial for Verify ALipay for Foreigners without Chinese Bank Card.