We found that Many Foreigner outside of China Mainland can not use the Wechat wallet to Transfer money or Payment. Even when he want to add a Credit card to Wechat wallet to Verify it. It still Shows like following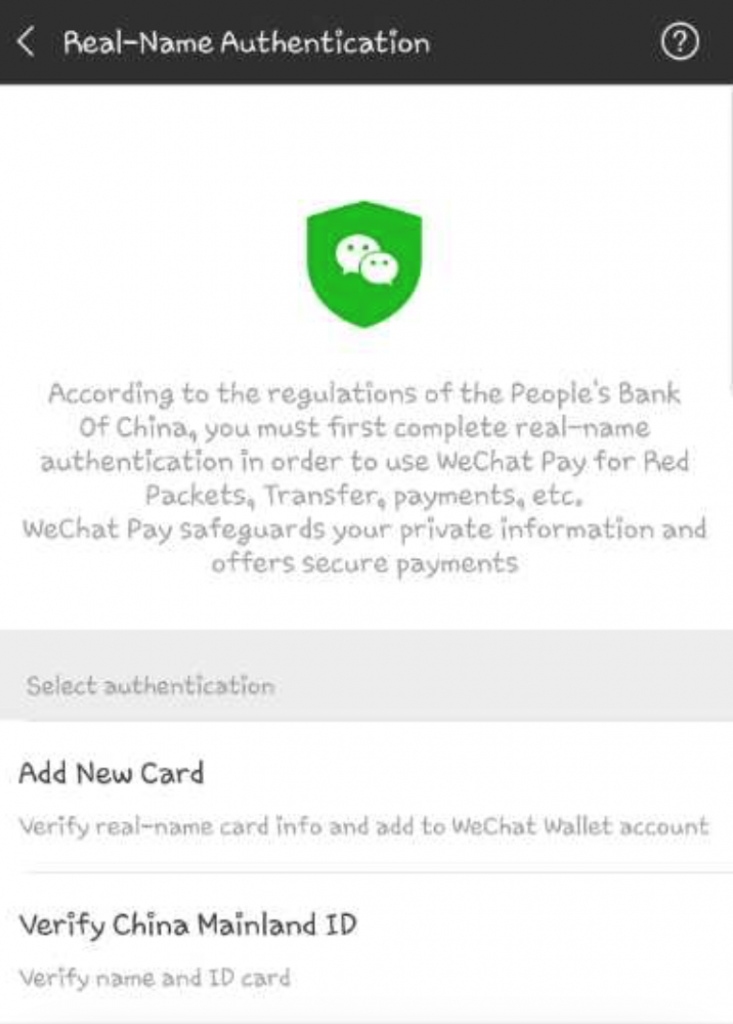 Frankly Speaking, you can only pay the services whichi are inside of Wechat wallet if you verify your wechat account via a Foreigner Credit Card. You still can not Transfer money, Open a Red Packet or Pay via wechat while you are on street or Food etc.
The Only way is to buy a chinese Phone Sim Card. A wechat account With a Chinese SIM Card registered is allowed to transfer money or open a red packet.