Description
What is Different Between Premium Account and Super Premium Account?
Storage: 5T vs 2T
Download Speed:  Fast vs Slow ( because Super account Download via Baidu Server, Premium via your brandwith)
Batch files upload: No limit vs 500max
Extract Online: 4G vs 2G
Storage files Limits: 50000 vs 3000
Max File Upload: 20G/file vs 10G/file
Recycling station expired: 30 days vs 15 days
Film Photo privilege:  20pcs vs 12pcs
Step to Step to Send YAYAK Payment QRcode
First Register a Baidu Pan Account with your oversea Cellphone Number. And place an order on https://www.yayaka.com/product/buy-pan-baidu-premium-account/
Secondly, When you are logging in your Baidu Pan account, Click Top right 会员中文

Thirdly, Keep Click 开通超级会员

The Last, Select the Plan you want to Buy and Payment method Choose 支付宝 or 微信支付, and Send screenshot to our Email :support@yayaka.com or WeChat id: iwendy1996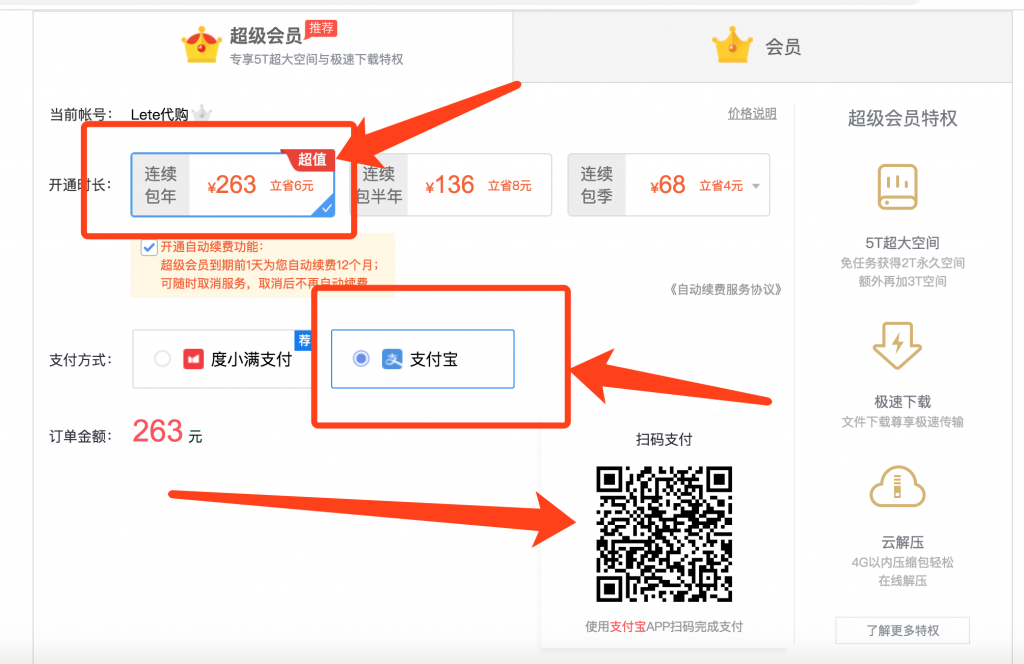 After that, we will Pay for you.