There is no doubt that it is hard for foreigners to buy on 1688 if they don't have a Verified Alipay. And the Only way for foreigner to Verify their Alipay is to submit their International Credit Card to be audited by Alipay.
However, in Some cased, Alipay not accept all Credit Card. I don't know the specific reasons. But I think it is based on Transaction Security.
Then, Let's Begin. Just same as Taobao Agent Service. I hope it will help you.
#1 You have to Register a 1688 Account First
Visit https://www.1688.com and register as Follow image Guide. Click 免费注册 button which means register Now.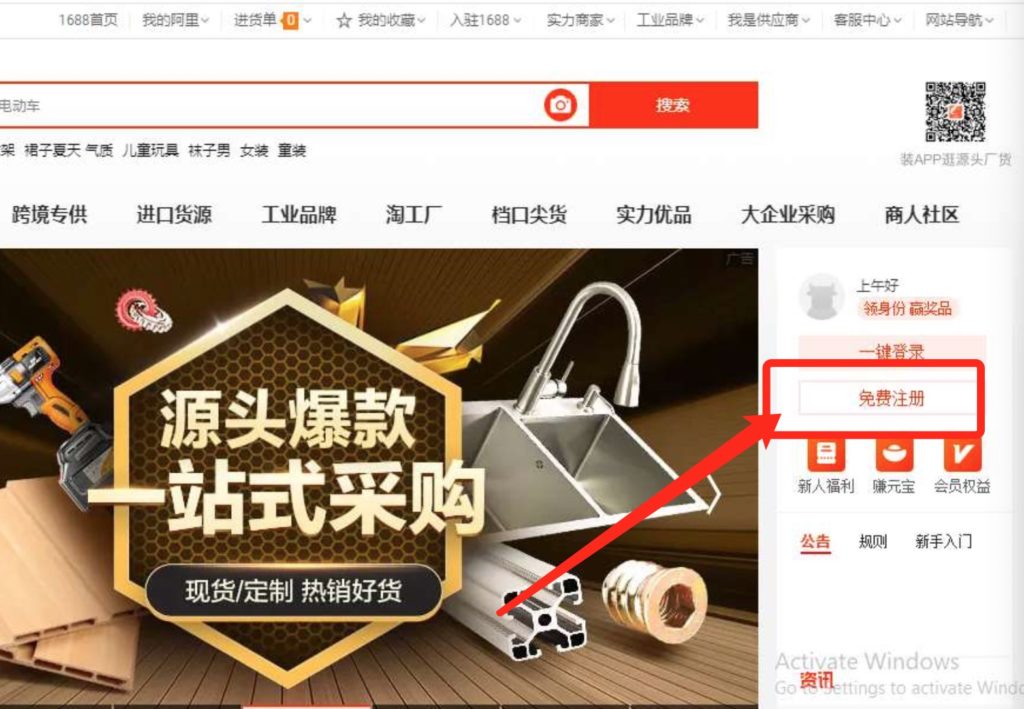 2# Select Individual Account Register
Then Select 个人注册 means Individual Register, No matter you are on behalf of your company or individual, just regster as individual because Foreigner Company Cant register a Company Account in 1688.com. Then Click 同意协议 which means Agree appointment.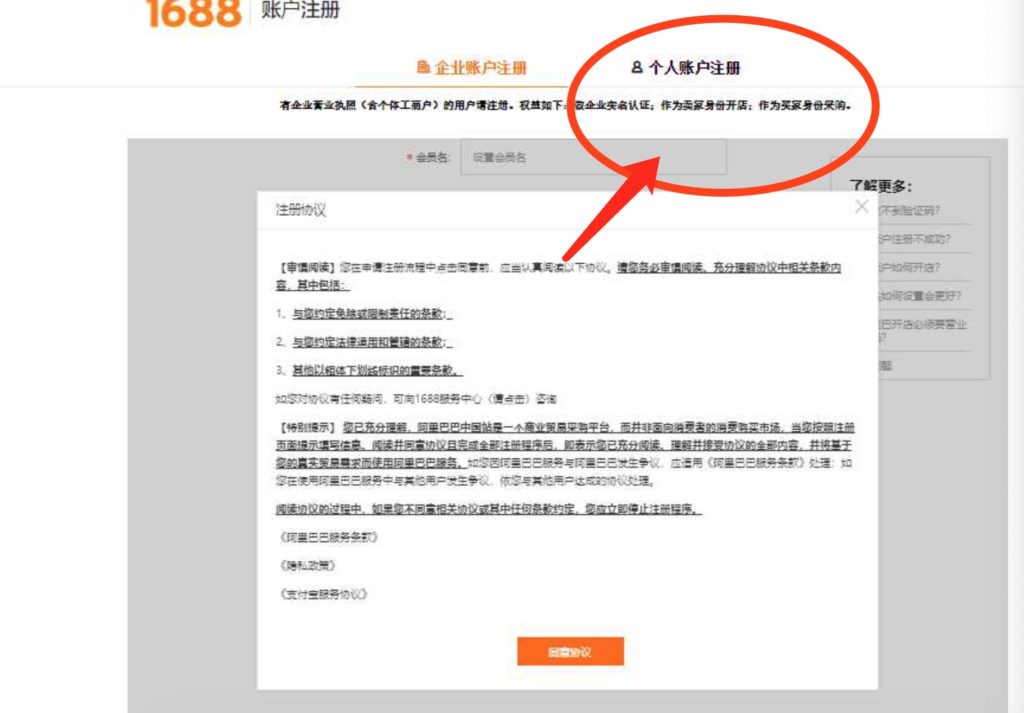 3# Fill in your register Info of your 1688 Account
设置用户名 Means user Name , 设置你的登陆密码 means your password , 确认密码 means confirm your password again, 手机号码 means your mobile number. before you put in your Mobile number, Please select the Country zone first.
As to 验证码, After you put in all info ,just pull the button right fully and click agree the agreement.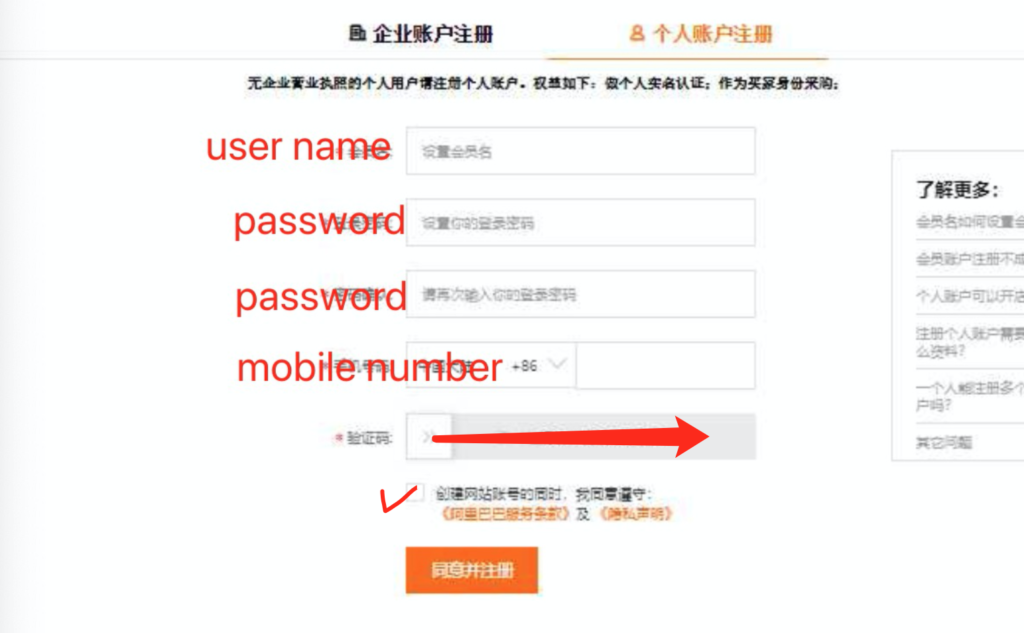 4# Active your 1688 account
Last step is to Active your 1688 Account, Click agree agreement and Click button 确认激活 Means confirm active.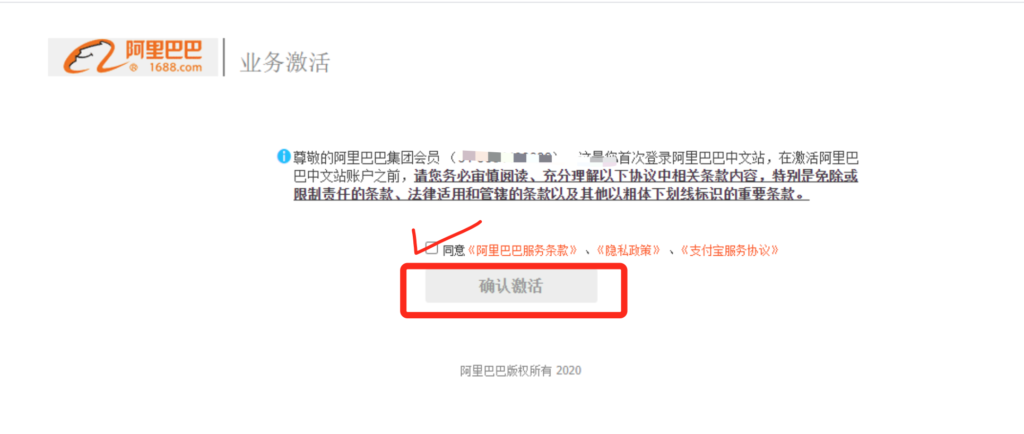 5# Connect with your Alipay account
No matter your alipay verified or unverified, Must Register an Alipay account first. Because with it, You can use the feature 找人代付 Means pay for you. You can use this feature to Ask Yayaka alipay to pay for you ,then you dont ask an agent to buy for you. It is much easier convenience.
Click left top, your account name, then Click 账户管理 , Then Click 支付宝账户管理, If your alipay not connect with your 1688, it will guide you Connect, Then you do it will be ok.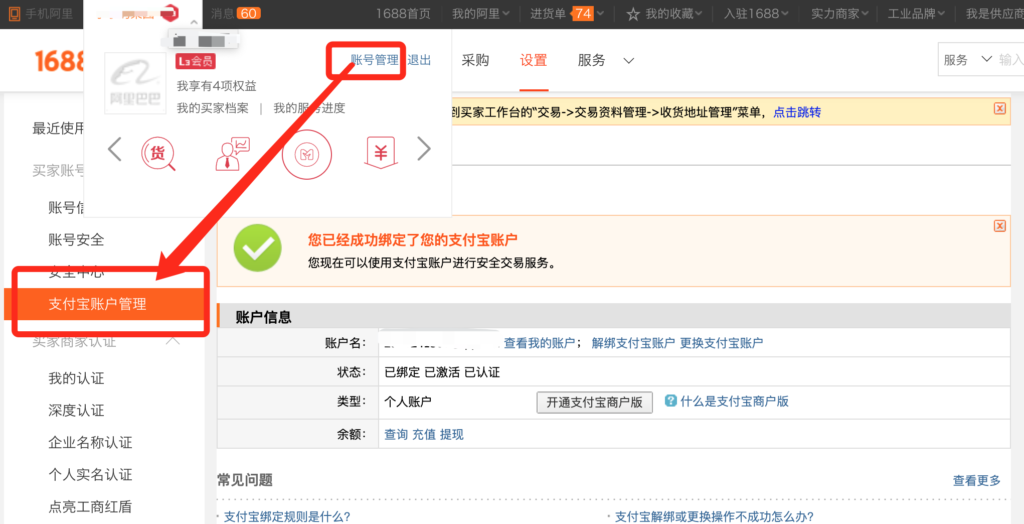 After you Finish All 1688 Account register Job and Alipay Connection. Next step is to Select Product and Buy From 1688. Here is guide to Buy From 1688 without Agent.
6# Select Product and Confirm order
Select he Product you want to buy Then Click 提交订单 Button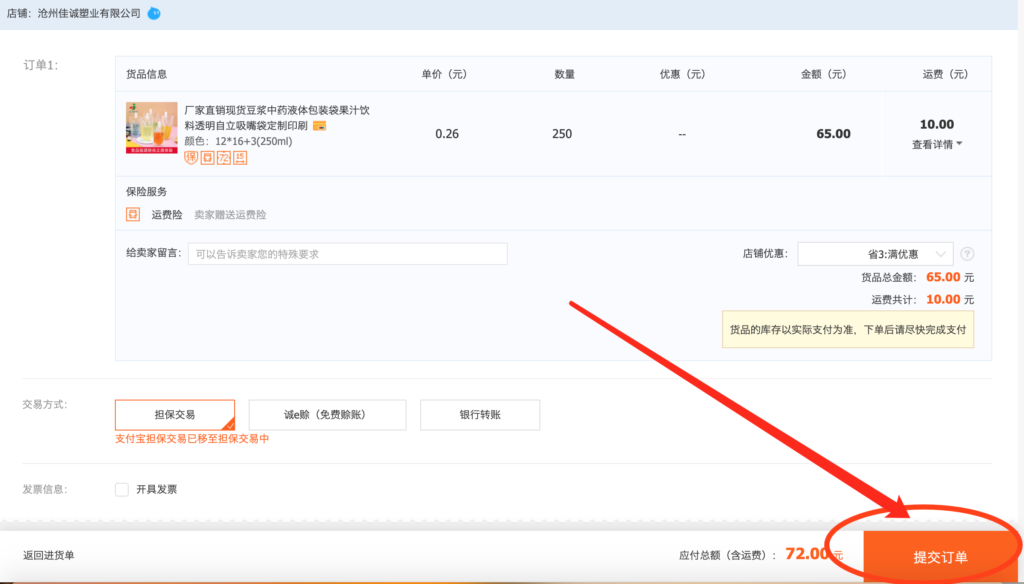 7# Payment Method is Alipay
It is very important to select Payment method is Alipay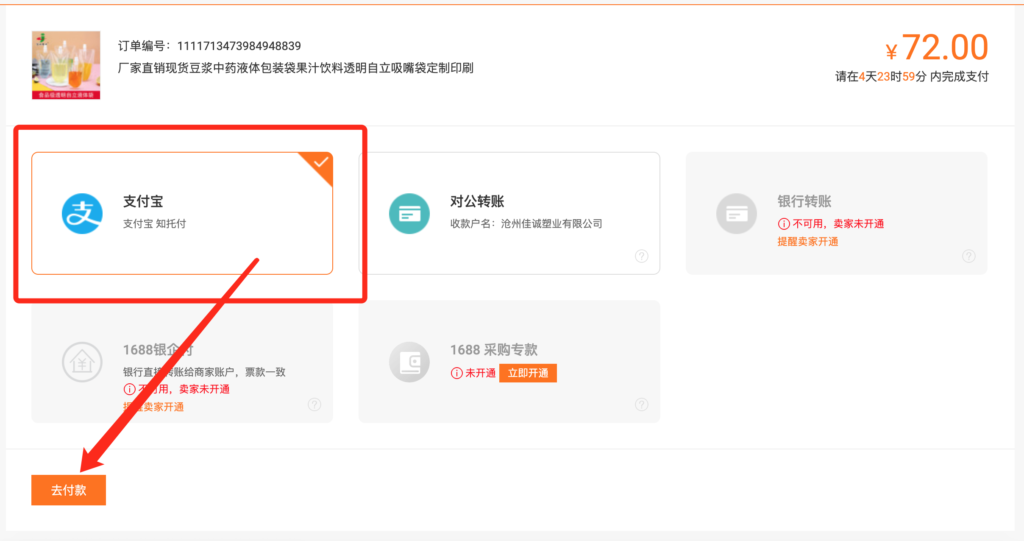 8# Pay for you
Select the Right Top, Click 找人代付 Means Pay for you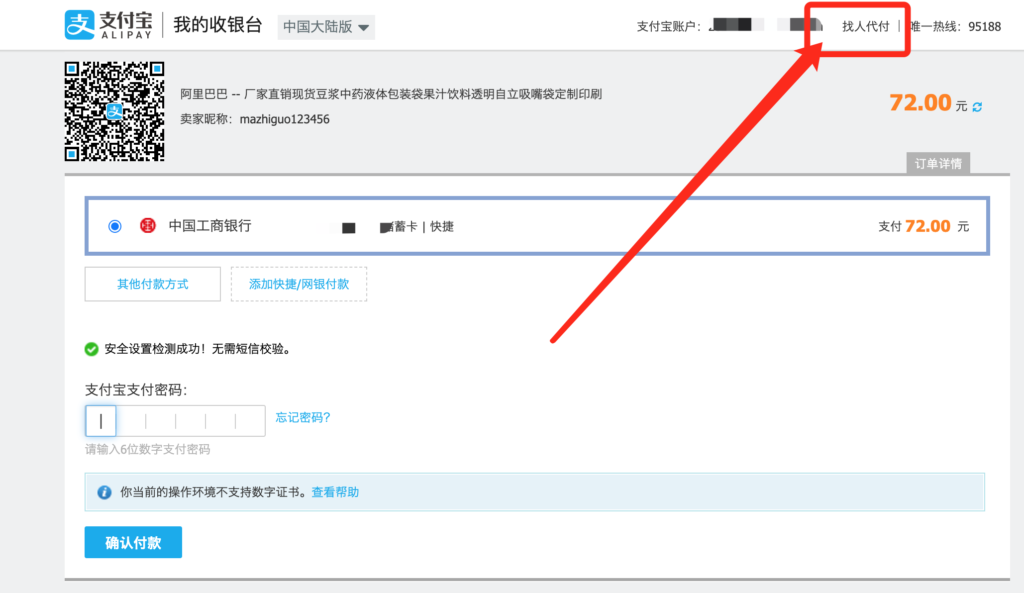 9# Order at yayaka
For example, You may ask how much for it? How much charge or commission you will charge? Actually we make it easier, We set 0.1699usd=1yuan for it, If you order cost 99yuan ,then You order this 1688 Agent Link and buy 99pcs will be ok.
Put the Product Link, Quantity, Attibute in field Blank, And fill in your Shipping Address (China shipping agent or your oversea Address in addtional Note Blank, Then we would know how to do for it. By the way, if your product Ship to oversea directly, We will buy the product and ship to our China address first, Then consolidate it and ship to you. Certainly you have to pay double payment for Shipping Cost.
That is all Guideline For those who want to buy From 1688.com without China agent or China bank card. It is almost same as Guide to Buy from taobao without Alipay Verification. Is it eas y for you? If any question about this ,Feel free to leave comment in following, We would tell in details and hope can help you, Thanks.