Yupoo Album Shopping Agent
$ 0.1900
How to Buy from yupoo?
Add our wechat ID

stephenyayaka

as friend
send the Yupoo link or your Seller ID to Stephen, We will Add your Seller on wechat contact.
Please confirm your Seller Reliable and trustable.
Confirm the RMB price in total
Order at this product link, For example, if your cost is 169yuan, Then you order 169 quanitty which means 169yuan.
Then we pay for you, You can ask seller ship worldwide if they can, We can also provide international shipping with a competitive Price.
Related Products
Sale!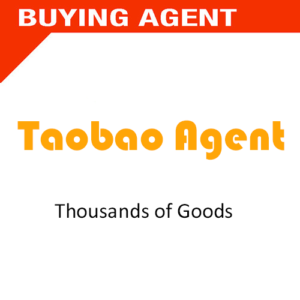 Taobao Agent Service,Taobao DropShipping Service
Note: We are not Taobao Official, We are just 3rd platform to offer Buyings Service.
The price is based on How much CNY your Products cost. Mini order is 50CNY, That is you should Select quantity is 50. If your Product cost 1111CNY, Then You should Buy the Quantity is 1111.
Select the Quantity , it is 1CNY Per one.
Fill in your contact info in checkout page and Fill in product link and details in Additional Note
Proceed to Paypal to Pay with Paypal or Credit Card
Add Our WeChat online Service Wendy: iwend1996 and Keep further more contact.
And Then Please Follow this Guide  to Finish your Order
Rated 5.00 out of 5
$

0.1740 –

$

167.9900
Select options